Welcome

To Mt. Sinai
Setting New Standards in

Addiction Treatment
Don't See Your Insurance? Call us - We Take Most Major Insurances
Top Addiction Rehab Center in Georgia
Helping People in Atlanta Make Positive Change
As hard as it is to see when in the grip of an addiction, there is a bright and rich future waiting for you once you take the first steps towards recovery. At Mount Sinai Wellness Center, we are helping people make that future a reality by showing them the benefits of sobriety and empowering them to find fulfillment in their lives after treatment. In addiction treatment, it is important to support patients during their rehab while also preparing them for life in the outside world.
Recovery is a long-term process, and patients need to know that the work they're putting in is worth it. We are here to show you that it is.
Mt. Sinai Wellness Center Overview
One of the Most Comprehensive Rehabilitation Centers in the U.S.
Addiction is not a problem with a singular cause. If it were as simple as stopping a habit, then this disease would not be the rampant problem that it is. Only a holistic approach to treatment can truly help a person overcome an addiction. This means addressing the mental, physical, emotional, and spiritual factors that drive the problem.
Addictions create a physical dependency, which makes it hard to stop using, but there were underlying factors that led a person to develop that drug or alcohol dependency in the first place. We aim to help people understand the circumstances that led them to where they are now. Managing an addiction isn't just a matter of not using – it's creating mental strategies that will help you identify the things that tempt you and overcome them.
Why Attending a Georgia Treatment Center for Rehab is Helpful
Attending a Georgia treatment center for rehab can be highly beneficial for individuals struggling with addiction. Our center offer a range of evidence-based treatments and therapies that can help patients overcome their addiction and develop the skills needed to maintain long-term recovery.
Our Georgia treatment center provides a supportive and safe environment where patients can focus on their recovery and receive personalized care from trained professionals. In addition to traditional therapies, many our drug and rehab treatment centers also offer holistic approaches such as yoga, meditation, and mindfulness practices that can help patients manage stress and anxiety during the recovery process.
Moreover, Mount Sinai Wellness Center allows patients to build connections with other individuals who are also on the path to recovery, providing a sense of community and support. We provide comprehensive approach to addiction treatment and offer the best chance for successful and lasting recovery.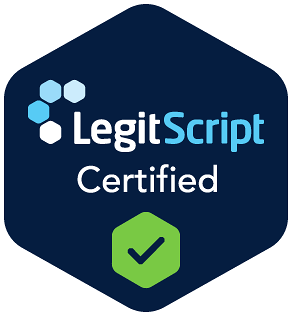 Top Physicians & Clinicians in the U.S.

Our expert doctors and support staff are here to help you out of the deepest valleys.

Beautiful Living Quarters

Our facilities offer comfort, privacy and a stress-free environment for healing.

Masterfully Prepared Meals

All meals prepared on campus are created by our chef.

Beautiful Expansive Campus

Mt. Sinai sits on 43 acres of beautiful wilderness.
Location can make all the difference
Visit our gallery to see more of our beautiful facilities.
Patients who made the climb
Share their experiences
What an amazing place. - A.S.

This place was different in that the employees genuinely cared, and it was so easy to tell. - S.D.

This is an amazing successful rehabilitation facility. - K.T.

Mount Sinai changed my life for the better. - K.S.

14 months clean. Love you all. - J.O.